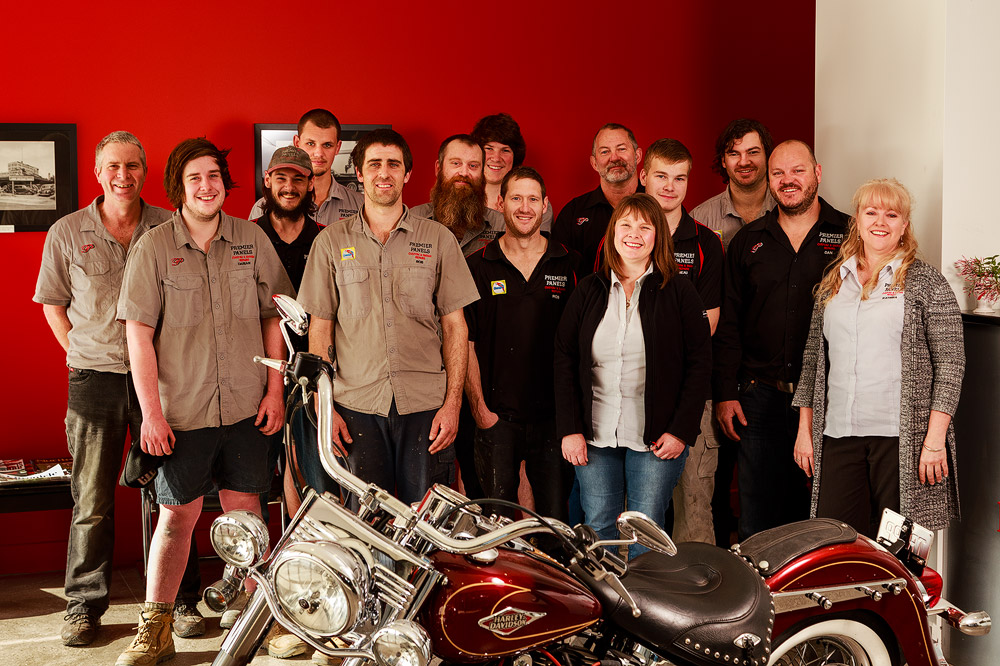 A family business
With three generations of Cannings working together in the same business, Premier Panels is one of Wangaratta's true family companies.
As well as business owners Russell and Andrea Canning, the business' staff roster also includes their youngest son Lachlan and Russell 'Pop' Canning Sr.
Russell and Andrea enjoy being able to work with family members.
Lachlan, a lifelong car lover, said he first became interested in following in his father's footsteps after doing work experience in the industry.
Russell 'Pop' Canning Sr, who has worked at the business since his retirement and is a regular presence in the workshop, also enjoys working alongside family.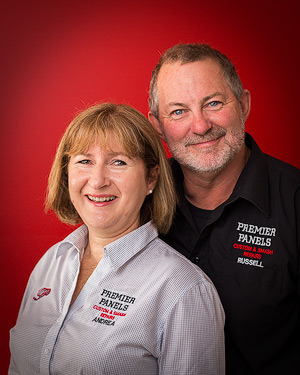 ---
State of the art
Those visiting the Premier Panels premises will clearly see the clean, healthy and state of the art working environment for the Premier Panels staff.
Business owner Russell Canning said that during the planning process for the building, he visited a number of different panel beating shops throughout Australia in an effort to gauge the best technology, equipment and workshop layout to best suit their business.
The specialised working areas include areas for minor repairs, major collision repairs, restorations and more.
Their new technical equipment also includes Lowbake painting facilities, including a spray painting oven, a paint mix room, and two prep stations, including infrared curing technology. Infrared curing is fast gaining
attention within the panel beating and smash repair industries because it translates to shorter cure cycles when carrying out paint repairs and also takes up less space in a typical workshop, making them a more efficient option for businesses such as Premier Panels.
Another piece of new technology in the workshop is the new Autorobot computerized chassis aligner and measuring system, which returns heavily impacted vehicles to original factory specifications.
Health and safety of the team is also one of the top priorities at Premier Panels.
Some of the staff focused facilities in the building include hydronic floor heating, for improved customer
and staff comfort, dustless sanding technology for a cleaner, healthier workshop, and water borne painting technology, which releases less chemicals into the air.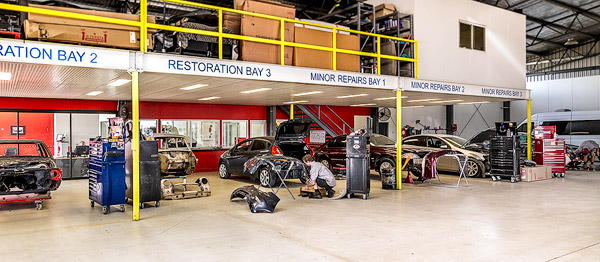 ---
Here for the long haul
The story of Premier Panels goes back several decades.
Here is a brief guide to the business' long and prosperous history.
1978 Russell Canning begins his four year apprenticeship as an apprentice panelbeater at Swift Smash Repairs in Wangaratta.
He began his working life with three bosses – Roger Anderson, Wayne Barry and Lester Rickard – who Russell said "taught me a lot about panel beating and working with customers".
1982 Russell works for 12 months at Alan Capp Motors as a panelbeater.
1984 Russell establishes Premier Panels in a section of a business premises in Ashmore Street, Wangaratta.
1988 Premier Panels, looking to expand, moves into a new building they have had constructed at a separate Ashmore Street location.
1994 The business continues to grow and move with the times, and needing more space, moves back to its original location – but this time, taking over the entire building.
2009 With the business looking to grow even more in the 21st century, the Premier Panels team begin planning, and research begins with a view to building bigger and better premises at a brand new location.
2012 Construction of new building began in the new 15 Sinclair Drive location during November 2012.
2013 The business moves into the completed building during the winter months, and begins trading from their new location in August 2013.